Penny  
Daniels
Executive HR
7 years experience in HR Recruitment and 5 years in Executive Search

A strong reputation working with disruptive businesses in the start up / SME space, specifically within tech

Highly efficient at senior level search and her honest opinion is well known and trusted within the HR profession.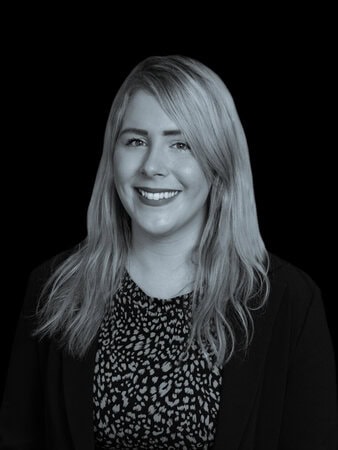 After graduating in English, I joined Hays in Reading, and was quickly leading the regional HR function. Within this role I developed a passion for working with innovative technology companies in the Thames Valley who needed fresh-thinking senior HR support. After 2 1/2 years I was approached to join specialist HR firm Annapurna, and made the move to London. Here I lead the Generalist HR Team and worked the £100k+ market within Tech and Media.
At both Annapurna and most recently Investigo, I have forged a strong name for myself within the London market for Senior HR search. I am delighted to be joining Oakleaf which I have always regarded as a highly specialist and respected company in the HR recruitment space
In my spare time I spend time with my children Ziggy and Pixie, and my dog Sausage, and enjoy writing, reading and working out.
"I've worked with Penny on a previous and challenging HRD recruitment project requiring a hybrid, senior HR professional with strong high-tech experience, and a JD that ran on for three pages siting several difficult-to-find attributes and competencies. Penny absorbed the remit, suggested some useful modifications and proceeded to source some of the most interesting senior HR talent I've met in years! Penny is fast driving, hard-hitting and straight to the point about nailing her remit - without the typical soft-sell recruitment manipulations I'm used to navigating - and gets right down to business. This was a welcome relief and we were able to triangulate on a short list in 3 weeks - and derive an offer to a qualified candidate within a week thereafter. It's a pleasure working with Special Forces artists such as Penny - as they are hard to find, punch above their weight and ensure the job gets done in short order. I can't imagine what frenetic magic she's driving on the other side of my recruiting efforts - but I can assure you that she is cutting through the rubbish, taking no prisoners and ensuring the most effective result for her clients. Working with Penny was a treat, as she shouldered her responsibilities and made the process of finding the impossible HR executive a seeming breeze compared to my previous attempts. She's my go-to hunter from here on out!"
Jeff Wellstead - VP of People Operations, ONI
"I truly believe that when it comes to search, a successful partnership is built on honesty, transparency and consist delivery. I am proud to say that because of my no-nonsense approach, some of the most influential and respected HR Directors and CEO's have come to value my opinion over the years. I love that through placing exceptional HR talent, I am helping to drive excellence, commercial value and innovation in a wide range of businesses."
PennyDaniels@oakleafexecutive.com
T: 0207 337 7693
M: 07944 000 230
JOIN THE EXECUTIVE MAILING LIST
Don't miss the latest news, roles and thought leadership from Oakleaf Executive