Lucy 
Bills
Executive Reward & Analytics
8 years of professional recruitment experience

Specialising for the last five years in senior and executive hiring in Reward & Analytics

Deep knowledge of the Reward profession within the Financial Services arena

with an unparalleled network of leading professionals in this space

An exemplary track record of delivery and known for creating client focused recruitment solutions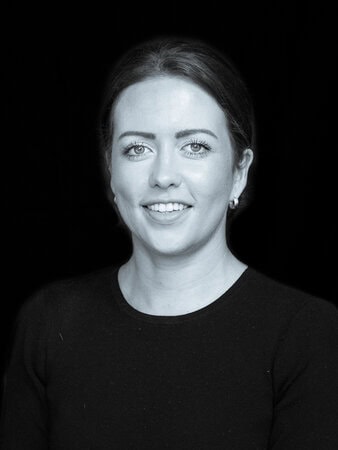 After graduating with a degree in Psychology from, I moved to London and into the recruitment world where I focussed on placing individuals within the Insurance Claims market.
I decided to transition into HR recruitment and joined Oakleaf in the summer of 2014 and quickly found Reward & Analytics recruitment, which has subsequently become a genuine passion. I am now a Manager at Oakleaf and lead on senior – executive Reward & Analytics hiring within the financial services markets. I focus on permanent hires in Compensation, Benefits, HR MI and HRIS hires across Investment Banking, Asset Management, Investment Management and Private Equity. It is great to be working at Oakleaf with such knowledgeable consultants and in the largest reward function in the market.

Outside of work I am a keen runner and gym enthusiast and enjoy doing whatever I can to raise money for charity. Last year I was part of the Oakleaf CSR team who managed to raise over £7,000 for Pancreatic Cancer UK.
"Lucy is my go to recruiter when I am considering a career move.
Not only does she have an excellent network across the Reward and Financial Services industry, but she takes time to understand what I am looking for and filters out anything unsuitable.
She has worked especially hard and applied lateral thinking in securing my next move, in what is a really difficult market.
Lucy has impeccable values as a recruiter and balances the needs of the candidate with those of her clients perfectly. I could not recommend her more."
Olivia Herbert, Group Reward Specialist, Quintet Private Bank
"Over the last year we have used Lucy extensively for Reward hires into our Firm. We have exclusively partnered with Lucy and Oakleaf since we have always found them to be great partners and they understand our mandates: the profile and characteristics of candidates that we were seeking. Lucy has serviced us very professionally and from my observations has an extensive network and varied routes to market to source candidates. The effort to understand our Firm, our culture and what differentiates our roles from peers was time well spent by Lucy. We appreciated the simplicity she has brought to the recruiting process."
James Butler - Director, Human Resources
Head of Performance, Rewards & HR Operations (PR&O) International
My extensive network across the senior Financial & Professional Services and Reward & Analytics markets afford me a deep understanding of the industry while allowing me to offer the very best talent. I am passionate about building a true partnership and really understanding your needs to ensure that we reach the right outcome for your business together.
LucyBills@oakleafexecutive.com
T: 0207 337 7692
M: 0798 674 6052
JOIN THE EXECUTIVE MAILING LIST
Don't miss the latest news, roles and thought leadership from Oakleaf Executive