Katrina 

Stewart
Partner - Executive Search
Strong reputation in HR Search, with over 13 years executive search experience

Partnering with a global HR network built over the years through trust, delivery and hard work

Straight forward and honest approach

I set the highest standards and pride myself on delivering a quality services the entire time

Genuine passion for search and selection within HR

I know I have found my career of choice and have a genuine passion for the HR profession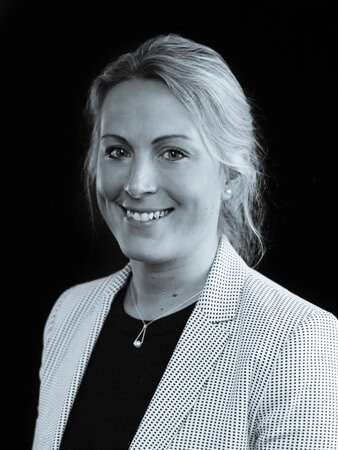 After graduating from York university, I joined a large global recruitment firm, building long standing relationships with HR professionals within retail and wholesale on a national and international scale. During 2009 I took a sabbatical and travelled the world to come back and move to financial services, specialising in senior HR appointments across banking and investment management. In 2013 I wanted to purely work for a HR recruitment boutique and work for a market leader. At Oakleaf I head up our Executive Search and Interim Management Solutions business across all sectors. The team work with a wide range of FTSE clients, as well as private equity backed and family owned businesses. Sector coverage is broad and encompasses technology, retail, leisure, manufacturing, healthcare, travel, hospitality, professional services, construction, financial services and media.
In my spare time I look after my son Cameron, who keeps me on my toes!
I love running, completing 3 marathons sub 4 hours, a boot camp on a Saturday morning, followed by a hearty take away and a good bottle of wine!
"Katrina has placed me in two HR Director roles in Financial Services over the years. Both roles have been a perfect fit for me – and I would like to think the organisations I became part of have been happy too. I really don't think I would have found either of these opportunities or been successful in pursuing them, without Kat's involvement. Not only is Katrina personable, professional, responsive and easy to work with, she is also extremely focused on getting the right outcome for candidates and firms alike. It is clear that Katrina carefully considers not just skills and experience but also overall fit, when she matches candidates to roles. She has actually put me in front of very few of her clients, but with a very high success rate – this tailored approach makes her unique and an invaluable resource for candidates and firms. Once you have been put forward for a role something that Katrina does extremely well is brief you on what to expect in terms of process and each of the people you are meeting. She also solicits and provides very constructive and productive feedback and is very clear on where one stands in a process. This means that as a candidate you are able to perform at your best through the assessment process, and also that there are few surprises at offer stage. That is helpful to both candidates and firms and means the process is quicker and smoother at the final stage. In my experience, Katrina represents the client she works for, and the role, incredibly accurately to you as a candidate. I have also always felt 100% confident that I am well (and accurately) represented by her as a candidate, partly because Katrina really understands the HR space and partly because she builds long term relationships with her candidates and gets to know them very well. Finally, I really admire Katrina's forthrightness and ability to get to the point quickly and get stuff done, whilst remaining personable and supportive at the same time. I regularly recommend Katrina to my peers both from a candidate and a hiring perspective. "
Mica Ross, Head of Human Resources, Numis Securities
"I have been hugely impressed with the professionalism of Katrina Stewart and Jenny Scrivener on search and executive interim placements across Financial Services HR. They were really personable and listened to me. Their market knowledge and intelligence was second to none. Their advice and guidance was amazing and were not afraid to push back on me when my ideas went astray. I am very much indebted to Oakleaf Executive. They are the only consultancy that I have felt actually cared about their candidates as much as their clients. It's a long term relationship to be built on. A huge heartfelt thank you. "
Kay Pumfrey, Global HR Director, Financial Services
"Oakleaf, and Katrina, were recommended to me and after an initial email introduction Katrina quickly followed up and arranged an initial meeting. From the first meeting, I felt Katrina listened to our needs – both the specifics of the role, but also what the business is trying to achieve. Having worked with a number of executive search firms, Katrina demonstrated that she wasn't following a cookie cutter approach but got under the skin of what I was looking for, and as importantly why. Katrina operated with both pace and diligence, keeping me regularly informed and flexing her communications to fit with my needs. She was ruthless with only putting forward candidates who would fit the bill and at no point did I feel that I had wasted my time or the candidates time, ensuring expectations on role and package were clear from the outset. This enabled the process overall to run smoothly for all and have a successful outcome. I also enjoyed all my conversations with Katrina – it never felt like a chore… I would absolutely recommend Katrina and Oakleaf"
Sonia Davies – CEO, Scott Dunn
"Oakleaf Partnership have been a valuable talent acquisition partner and their service has always been excellent. Their understanding of the business needs and culture of our organisation has enabled them to provide us with high calibre applicants. They have always been professional, honest and reliable and I would not hesitate in recommending them to anyone. In particular, it has been a pleasure working with Katrina who I highly recommend as a professional, diligent and extremely competent senior consultant who helped us find the right talent and identified critical talent for our organization."
Grant King – TD Securities
"I was referred to Katrina Stewart when my organization was looking for a Head of Human Resources. Katrina immediately grasped the role and the complexity (< 200 employees yet operating out of 10 offices around the globe). She sourced and presented candidates in line with the recruitment process we discussed at the beginning, showed her ability to identify candidates who at first glance looked questionable but actually have the potential to move an HR organization forward and assume the all praised business partnership role. She managed the negotiation process all the way to contract signing. We would like to thank Katrina for her great support."
Lisa Ehrle - Managing Director of Capital Dynamics
JOIN THE EXECUTIVE MAILING LIST
Don't miss the latest news, roles and thought leadership from Oakleaf Executive