Jenny
Scrivener 

Associate partner - Executive HR Interim
STRONG REPUTATION IN HR EXECUTIVE INTERIM, WITH OVER 20 YEARS EXPOSURE TO THE HR MARKETPLACE

I find excellent, high quality solutions for our customers, working at pace, and building solid long lasting relationships.

COMMERCIAL, PACEY, PROFESSIONAL AND FUN

I offer our clients practical and effective solutions to a wide range of HR issues, projects and challenges, often thinking creatively and objectively

GENIUNELY LOVE WHAT I DO… HR RECRUITMENT IS MY PASSION

I have worked within the HR specialism for over 20 years, this is my vocation in life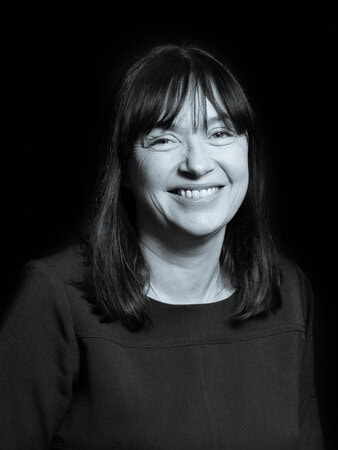 Back in 1998 I joined a large global recruitment business, starting my career in Scotland. Within the first 12 months I had moved into an HR specialist role, with a key focus on the Interim marketplace. As my career evolved in this business, I started to take the responsibility for the strategic direction of interims across the UK.
In 2011 I made the decision to move into a newly formed SME HR Consultancy, taking on a more hybrid role, leading the in house hiring of the best HR talent out there, and the growth and development of the interim management model. I then relocated to London 5 years ago to set up their new south region. This part of my career was integral in forming who I am today with the opportunity to work very closely with my HR counterparts, manage the HR interim team of consultants and provide creative and fit for purpose solutions for our clients. I have supported many Director level projects, provided full project teams, and worked extensively with specialist requirements in areas such as OD and Reward.
From here I felt my natural next step was to move into a HR recruitment boutique and work for a market leader. At Oakleaf I am responsible for our Executive Interim Management Solutions business across all sectors.
Outside of work I like to keep active. Currently training for the Chicago marathon in October this year, with my goal being to complete six major world marathons by the time I am 50! I also love to spend time with my son Charlie who keeps me entertained with his quirky, wonderful ways daily.
I have been an Executive Interim via Oakleaf Executive for over 18 months, and from placement to contract renewals, to helping me navigate IR35, they have been fantastic. The whole team are always on hand to offer any support when I need it. Oakleaf Executive values long term relationships, and this is what they have built with me over the period. They check in with me regularly and are at the end of the phone when I need them, as an interim I couldn't be in safer hands.
Emma Calvert - Change Management, Organisation Effectiveness & HR Implementation Lead, Old Mutual.
I have been hugely impressed with the professionalism of Katrina Stewart and Jenny Scrivener on search and executive interim placements across Financial Services HR. They were really personable and listened to me. Their market knowledge and intelligence was second to none. Their advice and guidance was amazing and were not afraid to push back on me when my ideas went astray. I am very much indebted to Oakleaf Executive. They are the only consultancy that I have felt actually cared about their candidates as much as their clients. It's a long term relationship to be built on. A huge heartfelt thank you.
Kay Pumfrey, Global HR Director, Financial Services
Jenny was brilliant at understanding the unique nature of Girl effect, and more importantly the type of progressive People Team I was aiming to build. I can instantly recall 3 people who joined the team that were fantastic, experts in their field but importantly, great additions to our culture. Jenny understands what great looks like and as part of organisation helped me solve many a tricky challenge along the way. I can't recommend her enough!
Dee Jas, Senior People Director
"What I love about Interim recruitment is two-fold, I enjoy building a high quality pipeline of HR experts through strong, customer focussed relationships, and having the ability to quickly provide a creative and consultative solution, to a challenge, project or change that has been keeping the CEO or HRD within that organisation awake at night. We are in a key position to make a difference"
JennyScrivener@oakleafexecutive.com
T: 0207 220 7030
M: 07984 878 314
JOIN THE EXECUTIVE MAILING LIST
Don't miss the latest news, roles and thought leadership from Oakleaf Executive